For years Envirosafe has protected Homes and Businesses with our Disinfection service. There are numerous microbes exist in today's environment, especially in the indoor and enclosed environment. These airborne microbes are recognized as the leading causes of numerous illnesses.
Our anti microbial disinfection service mitigates odors, bacteria, viruses, fungi and mold from virtually any environment through our innovative eco-friendly disinfecting process. Our services protect your home, family, customers, employees, and loved ones from the cross-contamination of vicious bacterial infections such as MRSA, C-Diff, E-Coli, Vermin Diseases such as histoplasmosis. We eliminate allergens from mold and mildew, toxic mycotoxins from mold spores, and bacteria from wastewater with waterborne pathogens such as gram negative bacteria. Leaving you with a long lasting, safe and germ-free environment! One application kills mold, mildew, disease causing germs, bacteria, mitigates odors, and provides long-lasting residual protection.
Do you have musty odors in your gym, home, basement, office or other areas? Most often, bacteria or other contaminants lingering indoors are the cause. We can help.
Why Envirosafe's Home Or Business Disinfection Services?
● Home Disinfection Services guard against and stops the spread of illness and infection
● Kills pathogenic bacteria, viruses, mold, and fungi & protects the good natural bacterial flora
● Protects the health of you and your family
● Makes your home a healthier place
● Offers excellent odor control
● Offers you peace of mind
Most common requests for Envirosafe's Home Or Business Disinfection Services?
*"Sick Home Syndrome". Let us eliminate the germs so your family can overcome sickness.
*If you've had an issues with mice or rats. Rodents, such as mice and rats, can leave droppings that can spread bacteria, contaminate food, and cause allergic reactions. Droppings can also spread diseases and viruses such as the following Hantavirus – a potentially life-threatening disease transmitted to humans by rodents. People become infected through exposure or inhalation of infected rodent urine, droppings or saliva. Salmonellosis are many others are also possibilities with rodents. Our service eliminates these threats in on intense treatment.
*Attics previously infested with Bats. Bat's spread an infectious disease called Histoplasmosis. This disease is caught by inhaling the spores from the dropping bats leave behind. . Don't take in chances. Let us eliminate the threat.
*Overflowing toilets and water damage. Any amount of human waste or mold is a health risk. Our disinfectant service kills gram negative bacteria (the bacteria encountered in sewage backups and toilet overflow situations. We will eliminate all the risks.
*Any event where mold has grown in your home, business or apartment. Molds produce spores which produce mycotoxins which in turn cause allergies, respiratory issues and neurologic problems. Our anti microbial treatment was specifically designed for these spores.
*Crawl Spaces and basements. Eliminate mold and odors.
*Anywhere a dead animal carcass is found. Our disinfection service eliminates any airborne microorganisms that may cause you harm.
*Any area where odors have become an issue. Mitigating odors is what we do.
*Exercise rooms. This is one of our most requested services. Please see our video on this page.
*Storage areas and Basements. Eliminate odors and the threat of diseases from urine and feces of mice and other vermin.
*Locker Rooms. Another area where germs proliferate.
*Play areas in daycares and jungle gyms. A haven for bacteria. Our treatment is safe for the kids and eliminates the bacterial risks.
Call us today for a free quote on our disinfection services.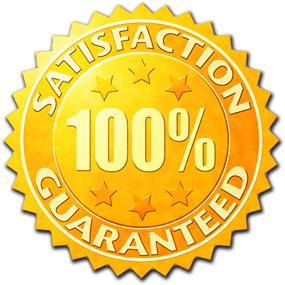 Envirosafe Pest control of Fort Mill SC stands alone in delivering safe, effective, organic pest control and is pleased and thankful to serve many loyal customers!