Mold Remediation and Removal Orlando, FL
Four important steps can describe briefly what has to be accomplished in a mold remediation, mold removal, mold abatement and mold mitigation:
(1) CONTAINMENT of the mold from spreading into uncontaminated areas
(2) EXTERMINATION of the mold
(3) REMOVAL of materials affected by mold
(4) PREVENTION of new mold growth by protecting the surfaces of the cleaned out area.
"The only sure way to (do mold remediation) requires the physical elimination of mold and moldy materials by thorough cleaning or removal of the affected materials."
—American Industrial Hygiene Association
If mold has invaded the your home or business, don't wait to have the issue addressed. MOLD can cause health problems that range from itching eyes, sneezing and coughing to serious allergic reactions, asthma attacks and even permanent lung damage. You're sure to need an experienced and professional mold remediation company to help you effectively deal with the situation or problem subtly and quickly. Envirosafe is equipped to rid homes and businesses of mold once and for all.
We offer the following mold services:
COMMERCIAL MOLD REMEDIATION
When mold impacts your place of business, you need a professional service to come in and eliminate the problem subtly and quickly. Envirosafe has the tools and experience to combat your mold problem, no matter how widespread it happens to be.
Notice your employees, business partners, or visitors sneezing and wheezing lately? You could have a serious mold problem. Left untreated, mold can cause a host of health issues for your workers and guests. Don't compromise their safety. Envirosafe is here to help. We can locate the source of your mold problem and nip it in the bud once and for all. Our mold remediation services are as thorough as they are effective. And given what's at stake, you can't afford to have things any other way.
Mold in your home is more than just unsightly. Left untreated, it can pose serious health threats to you and your family. So if you have mold issues, don't wait to have the problem addressed. Call Envirosafe, and let us help you by eliminating mold from your property once and for all. Our home mold remediation services are designed to identify problem areas in your home, eliminate mold contamination, and implement measures to prevent mold from recurring.
A Thorough Approach to Remediation
We use state-of-the-art equipment and trained mold remediation specialists to provide exceptional results to every client we serve in Charlotte, NC and surrounding areas. We value our customers and stand behind every job we do.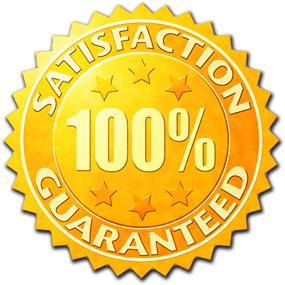 Envirosafe Pest control of Fort Mill SC stands alone in delivering safe, effective, organic pest control and is pleased and thankful to serve many loyal customers!