CHOOSE ONE TIME RODENT CONTROL OR A PEST PROTECTION PACKAGE
Many homes are repeat targets for rodent infestations. Mice can enter holes no bigger than a penny and rats can enter through holes no bigger than a quarter. Once inside your home, mice and rats will breed and create dozens of offspring. These pests often cause damage and carry diseases. With Envirosafe Pest Control you may conveniently choose our one time rodent control service or choose an ongoing pest protection package.
We also have a highly recommended rodent proofing/exclusion program. Often an ounce of prevention is worth a pound of cure. Our trained Rodent Proofing Technicians will seal all potential entries that rodents and other pests use to enter your home.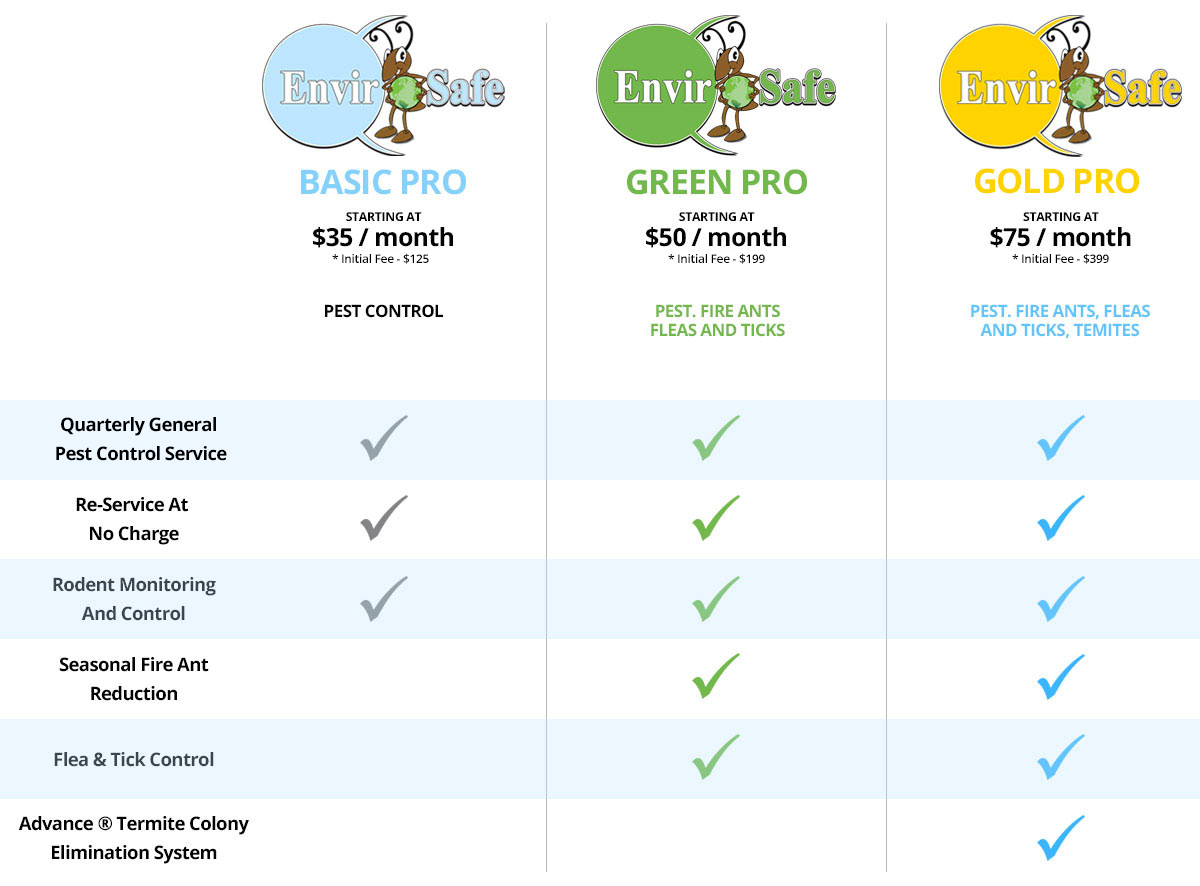 *All Plans other than ONE TIME require one year agreement and monthly automatic payments
*All plans require a low cost initial fee
*Price is based on up to 2,500 square feet
*Regularly scheduled Perimeter Service visits performed quarterly (every 3 months)
All Packages Include Our Intensive Exterior Service
WE CONTROL PESTS BEFORE THEY ENTER YOUR HOME OR BUSINESS
OUR EXTERIOR SERVICE IS CONVENIENT FOR OUR BUSY CUSTOMERS
INTERIOR TREATMENTS ARE GENERALLY NOT NECESSARY AFTER INITIAL SERVICE
RE-SERVICES ARE PERFORMED AT NO CHARGE
INTERIOR SERVICE PERFORMED UPON REQUEST AT NO ADDITIONAL CHARGE
Envirosafe Pest Control is the leading provider of Termite and Pest Control Services that are safe for your family, home, and pets. For over 30 years we have established ourselves as the areas standalone provider of green, earth friendly, organic, and low environmental impact termite and pest control services. Envirosafe Pest Control's employees are Master Pest Technicians accredited through Clemson University's esteemed program. With thousands of happy customers in the Charlotte area, our "Go Green" track record and environmental stewardship speaks for itself.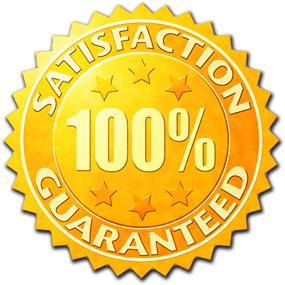 Envirosafe Pest control of Fort Mill SC stands alone in delivering safe, effective, organic pest control and is pleased and thankful to serve many loyal customers!